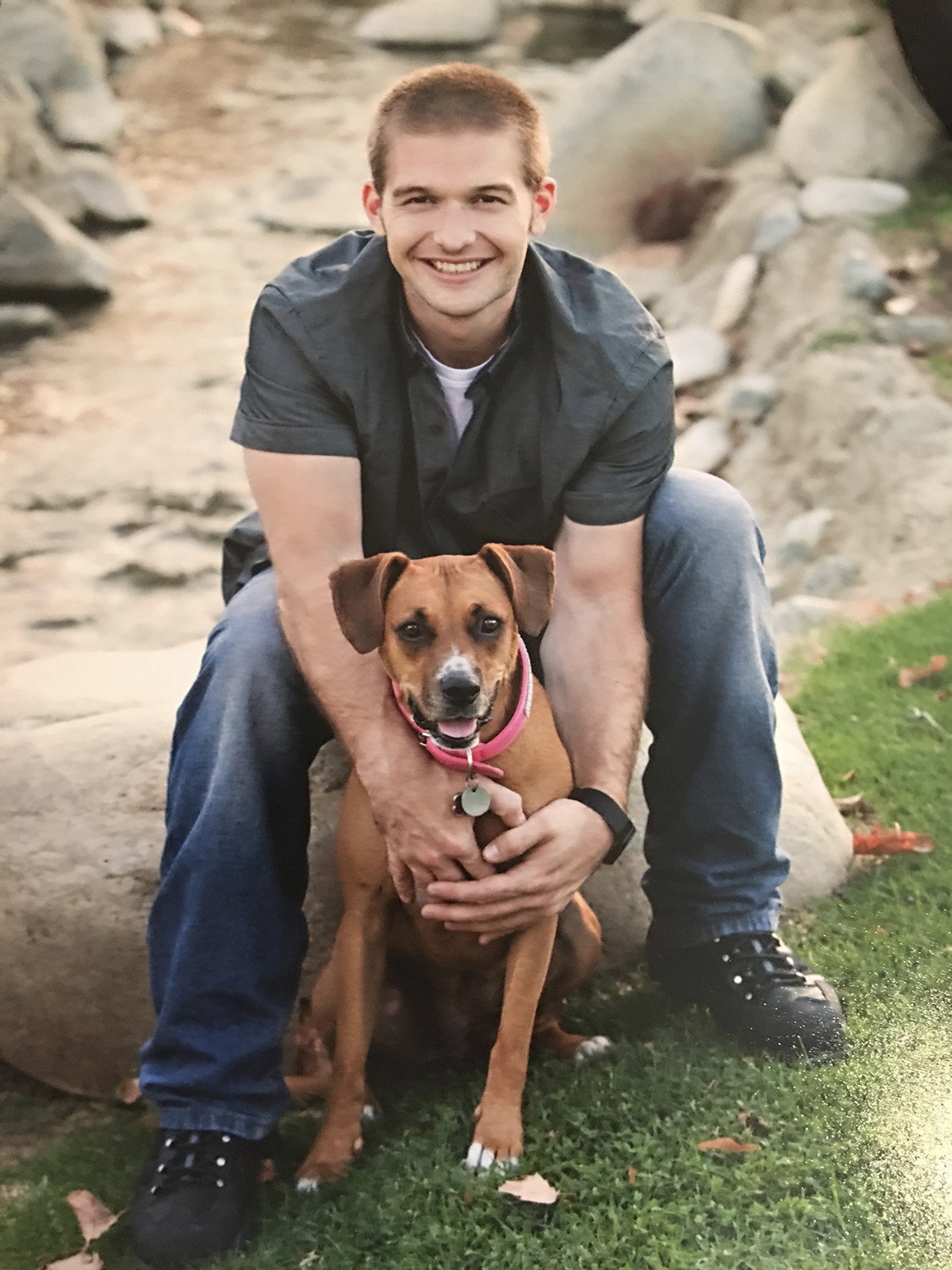 Four Paws Mobile Pet Grooming is owned and operated by Michael Lumley
Michael Lumley is the owner and operator of Four Paws Mobile Pet Grooming. Michael has lived in East Ventura County, California most of his life. In 2007, Michael chose to go into pet grooming as a full time profession. Michael worked for several "brick & mortar" shops in town and quickly established a repeat list of clients, but disliked it when other less experienced or caring co-workers in the shops were preparing/bathing the pets for him or seeing the pets put into cages while awaiting their owner's return. Thus, Michael went into mobile pet grooming so that he could provide 100% of his attention to the pet, perform all services to his high level of standards and immediately return the pet to its owner to reduce (or eliminate) any stress to the animal (and its owner!). In 2018, after much prodding from clients, family and friends Michael formed Four Paws Mobile Pet Grooming. Michael's mission statement is simple, "provide full service professional pet grooming as easy and stress free as possible to everyone".
In Michael's free time, he enjoys spending time with his three (3) dogs. Sadie, a black German Shorthaired Pointer was adopted from a local veterinarian hospital after she was treated and cured from canine parvovirus (parvo) as a young puppy. Sadie is known as "Sadie Lady" and is quite the aristocrat. Then there is Bella. Bella is a brown Boxer mix rescue that came from the streets of Oxnard, California. A co-worker of Michael's owned Bella, but was preparing to return her to a kill shelter since she was moving out-of-state. This was not an option for Michael, so he immediately brought Bella home and adopted her. Bella is known as "Bella Roo" and is always bouncing around with a big smile on her face. Finally yet importantly is Gracie. Gracie is a tri-color, 100 lb. (plus) Saint Bernard gentle giant from Delta Junction, Alaska. Gracie is known as "Amazing Gracie So Sweet" and is exemplified as the freckled faced puppy on Four Paws Mobile Pet Grooming's van and business cards.
Michael is a strong believer in giving back to the communities he serves and freely donates his time and supplies to groom pets seeking permanent homes in local shelters.